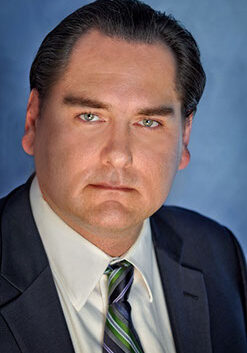 Jeffrey K. Keyes has developed a broad range of experience in his over 20 years of practice with the focus being in defense of medical malpractice matters on behalf of physicians and hospitals. He has also successfully defended public entities in general liability matters including motor vehicles, dangerous conditions of public property, Americans with Disability Act violations, and Civil Rights violations at the trial and appellate levels. His range of experience includes defending insurers in bad faith matters, small businesses, and public entities in employment matters. He has successfully adjudicated multiple claims before the California Department of Industrial Relations, Division of Labor Standards Enforcement. Jeffrey is a member of the Association of Southern California Defense Counsel (ASCDC) and the Labor and Employment Law Section of the State Bar of California.
Jeffrey earned his Juris Doctor from the DePaul University College of Law in 2002, after earning a Bachelor of Arts from the University of California, Riverside in 1999. In 2001, Jeffrey participated in DePaul University College of Law/University College Dublin Cooperative Program, which provided Jeffrey the opportunity to study European Union Law, Irish Constitutional Law, and Comparative European Law at University College Dublin in Dublin, Ireland. Jeffrey has been licensed to practice law in California since 2004 and in Illinois since 2002 (currently inactive). He is also admitted to practice before the United States District Court, Central District of California.
Jeffrey maintains strong ties to the community as a member of the Rancho Cucamonga Friends of the Library, a Member of the San Bernardino County Museum Association, and a Member of the Museum of History and Art, Ontario. Jeffrey and his family are also parishioners of the St. Joseph Catholic Community of Upland.