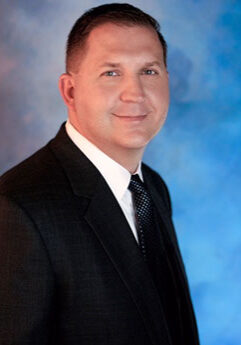 Jeff has been fascinated with various aspects of the medical profession ever since his college days, although he opted to pursue a legal career rather than attend medical school. Of particular interest, Jeff has handled and tried multiple cases involving cardiology, orthopedic, and gastroenterology issues. Having defended individuals (doctors, medical staff, healthcare officials, and administrators) and large medical institutions, Jeff drives himself with a passion and desire to provide each one of them with excellence and teamwork in every aspect of litigation.
With an approach that includes unwavering diligence and a work ethic second to none, Jeff's experience is broad in the area of medical malpractice, having managed a diverse caseload of matters involving claims of fraud, elder abuse, premises liability, indemnity, and medical devices. In addition, Jeff has handled general liability cases that involve disputes over property ownership, premises liability, catastrophic injury, trucking liability, E&O coverage, regulatory defense, breach of contract, real estate, and legal malpractice.
To date, Jeff has defended and tried cases for such well-known medical facilities as Torrance Memorial Medical Center, Redlands Community Hospital, San Antonio Regional Hospital, and Doctors Hospital Medical Center of Montclair. He also serves as panel counsel for a variety of medical insurance companies such as The Doctors Company, BETA Healthcare Group, Lone Star Alliance, Norcal, General Star, and Optima, to name but a few. Jeff has also provided his counsel and courtroom expertise to a number of Southern California nursing homes, which has resulted in positive outcomes for his clients at the trial court, appellate court, and California Supreme Court levels.
Jeff is also proud to serve on the Board of Directors for the Association of Southern California Defense Counsel and is a Fellow of the Litigation Counsel of America.
In addition, Jeff has successfully settled multiple cases at mediations, arbitrations, and settlement conferences, garnering excellent outcomes for his clients at a fraction of what they would have paid as a result of an adverse trial outcome.
In law school, Jeff's leadership skills became apparent early on when he was named both student body secretary and student body president at Southwestern University School of Law in Los Angeles. It was there that he graduated in 1995 with a Juris Doctorate. In 1992, Jeff completed his undergraduate work at the University of California at Riverside, where he earned a Bachelor of Science degree in Economics with a minor in Psychology.
A frequent lecturer, Jeff has spoken before medical professionals at Desert Valley Hospital on the topic of elder abuse; at San Antonio Regional Hospital on informed consent; for Lorman Lectures about the many intricacies of HIPAA; and for CREIA (California Real Estate Inspection Association). Jeff has also been quoted frequently in the San Bernardino Sun, The Business Press, and the Inland Valley Daily Bulletin.
While trying and defending cases, Jeff also continues to pursue his goals and commitments in support of the state's most active healthcare litigation network. As such, he is a member of the Association of Southern California Defense Counsel (ASCDC), the Defense Research Institute (DRI), the Southern California Association of Healthcare Risk Management (SCAHRM), and a Senior Fellow of the Litigation Counsel of America (LCA). Admitted to the State Bar of California in 1995, Jeff is also a member of the Riverside, San Bernardino, and Los Angeles County Bar Associations. Additionally, Jeff is a member of the Trial Law Institute and Diversity Law Institute of the LCA, and a Barrister, Order of Veritas with the LCA.
Jeff has excelled and reached his professional goal of being inducted into the prestigious society of the American Board of Trial Advocates (ABOTA).
Jeff is also currently active in several charitable causes and non-profit organizations such as the Boy Scouts of America, AYSO, the Boys and Girls Club, the American Red Cross, the San Diego Zoological Society, St. Joseph's Catholic School, the Hope Reigns Foundation, and the San Antonio Hospital Foundation.